AbleMarkets helps you beat most execution benchmarks by 500 bps per annum on average across asset classes. Benefit from our software to improve your methodology by incorporating market microstructure.
Outperform VWAP in 3 EASY Steps




How it Works
Our factor-based smart VWAP is easy to deploy and requires zero maintenance:
1.Sign the agreement
2.Receive intraday factors in your preferred format
3.Use the factors to recalibrate your VWAP/TWAP to generate extra 2-5 bps per block trade
AbleMarkets Smart VWAP is AbleMarkets live intraday market microstructure analysis that links to your execution.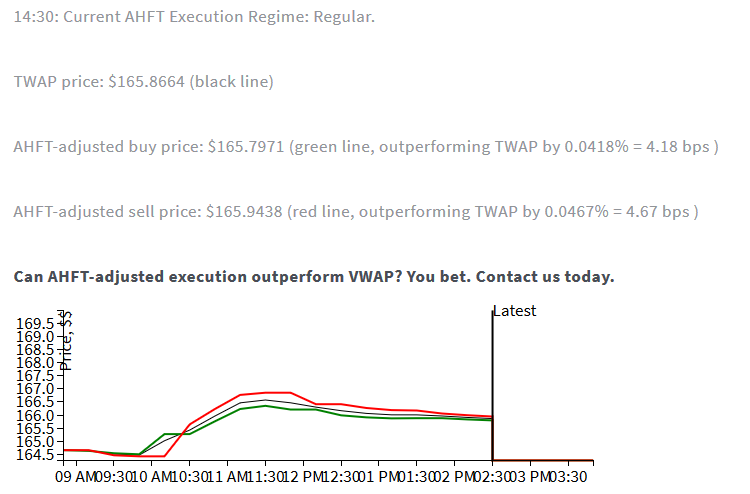 Microstructure
Smart VWAP utilizes AbleMarkets market microstructure analytics to improve client execution. We stream data to clients and do not take flow; we do not receive any data from clients.
The Optimal Schedule
The optimal schedule is a tailored trading profile for a stock, identifying when to increase participation and when to be passive, dramatically improving execution performance.
How Do AbleMarkets Clients Use Smart VWAP?